SUPER
MAGAZINE

№ 001 — The Size Issue
Spring & Summer 2016


★ Grand Prix Grafika Étudiant 2017



Comme son nom suggère, Super Magazine est une publication assez costaude. Publié deux fois par année, ce délicieux et abondant extravaganza culturel est le fruit de la collaboration entre éditeurs, illustrateurs, rédacteurs et artistes de toutes sortes.



As one would guess from its name, Super Magazine is a hefty stack of paper. Published twice a year, this delicious cultural extravaganza is the fruit of a collaboration of guest editors, illustrators, writers and artists of all sorts.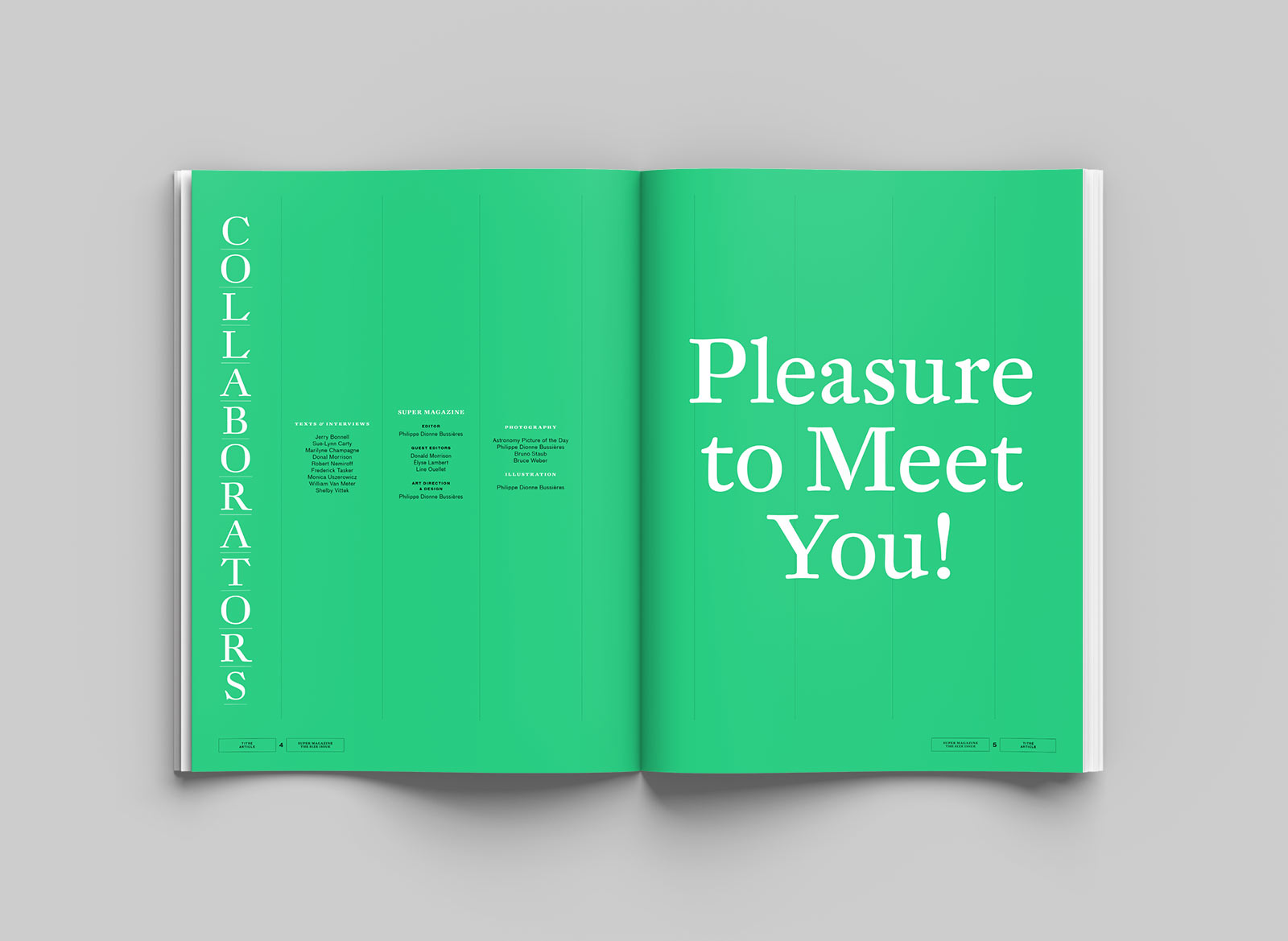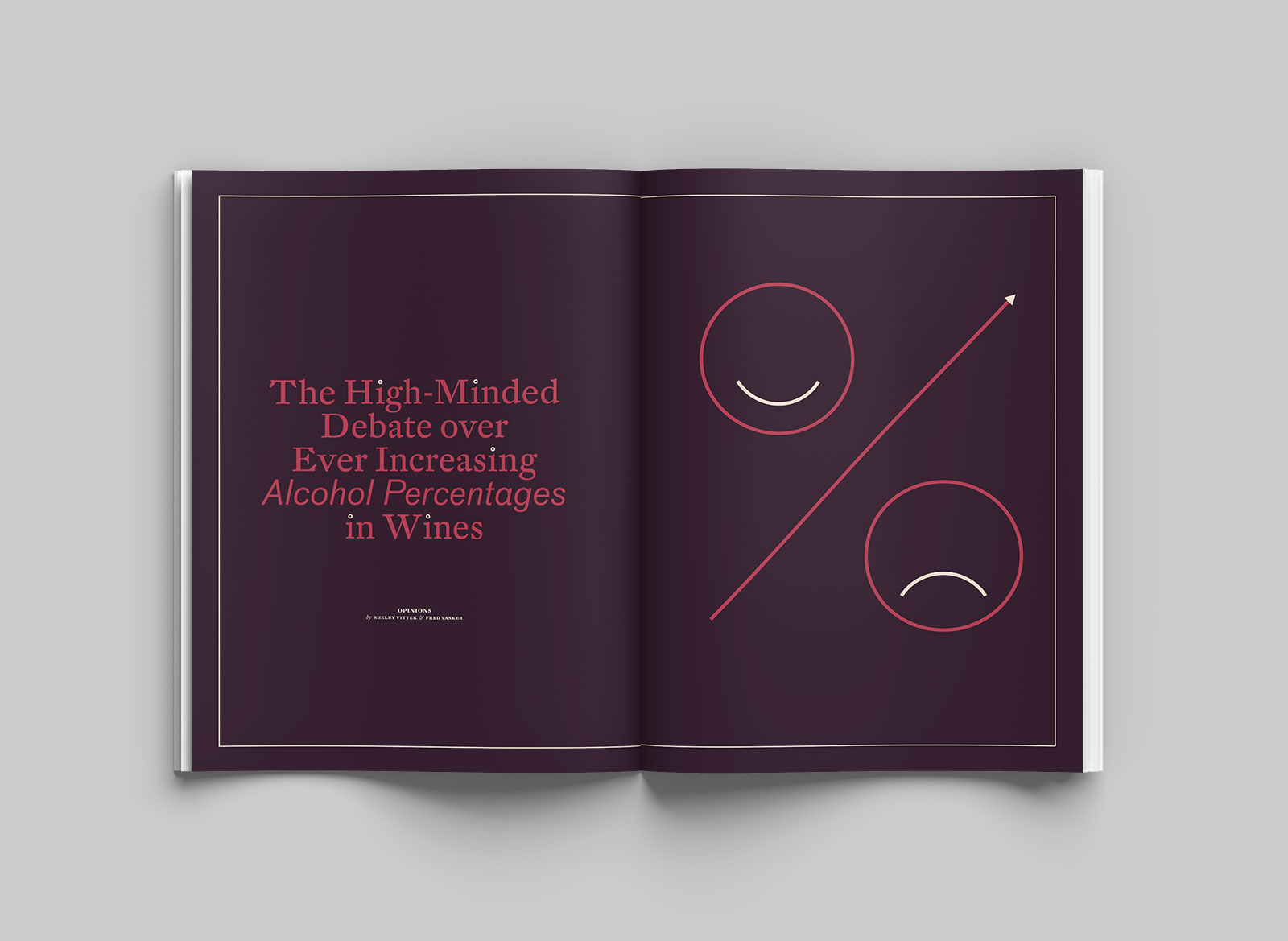 Super Magazine is a student project printed in a limited quantity. Textual content was sampled from the following sources : Fantastic Man, Miami Herald, Monocle, Museum, The Oyster, Port, Vigilantic, Wikipedia, Wine Folly & Wine Lovers Page. The majority of photographs & illustrations are original creations except for the following articles: Astronomy Picture of the Day, Bruno Staub & Bruce Weber for Bob Paris. I do not claim to own these images; they are used in a strictly educative & non-commercial way.